Providing all types of repairs, remodeling, and replacement work!
Your first choice for a quality, dependable, roofing, siding, masonry, gutter and skylight contractor!
Historical porch being rebuilt in Allendale, NJ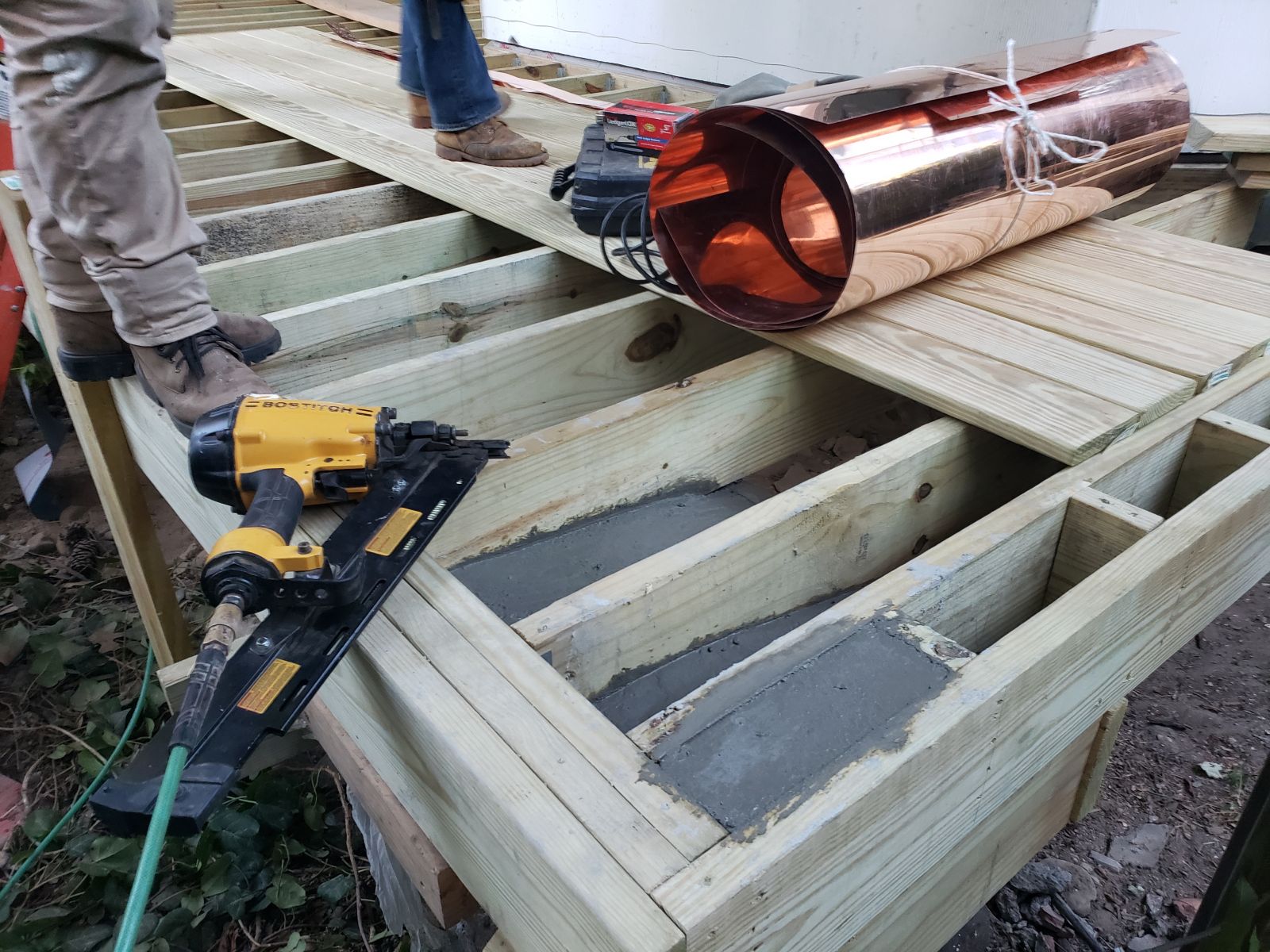 Job in progress at 155 Duane Street NY, NY. Kemper liquid roofing system was installed by our company. After Kemper System inspection, pedestals and lightweight Italian made porcelain pavers are being installed. Our company installed the patio door, and did all of the bulkhead stucco work. Once the paver system is in place the roof will be warranted for 20 years for full material and labor. In the unlikely event of a leak, Kemper System will remove all of the pavers necessary to make the repairs then replace them at no cost to the customer! No other manufacturer offers this guarantee!