Providing Local Law 11 NYC certified repairs to facades including pointing, brick work.
Landmarks approval for architectural facade repairs and structural repairs to failing cornices
Your choice for a quality dependable and experienced masonry contractor
10/18: Stucco restoration work in progress at 68th street Manhattan New York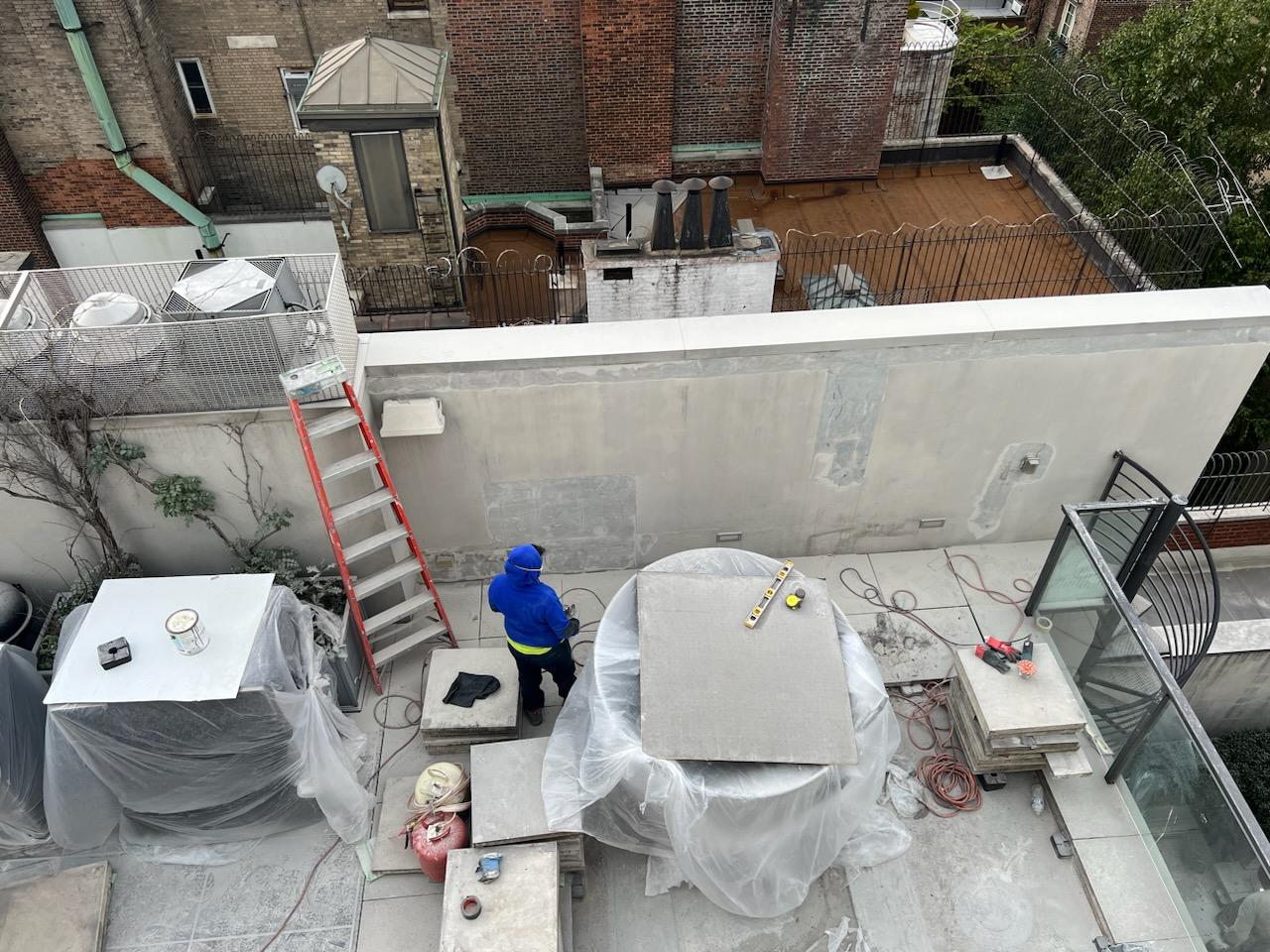 10/23 : Manhattan New York brick wall restoration after building was damaged by the excavation of a neighbors foundation
---
Stone chimney re crowned and repointed with new copper flashings and counter flashings and clear sealer applied- MONROE N.Y.
---
Residential chimney in Ridgewood NJ with corroded flue pipes and bricks receiving new flue pipes, bricks, and repainting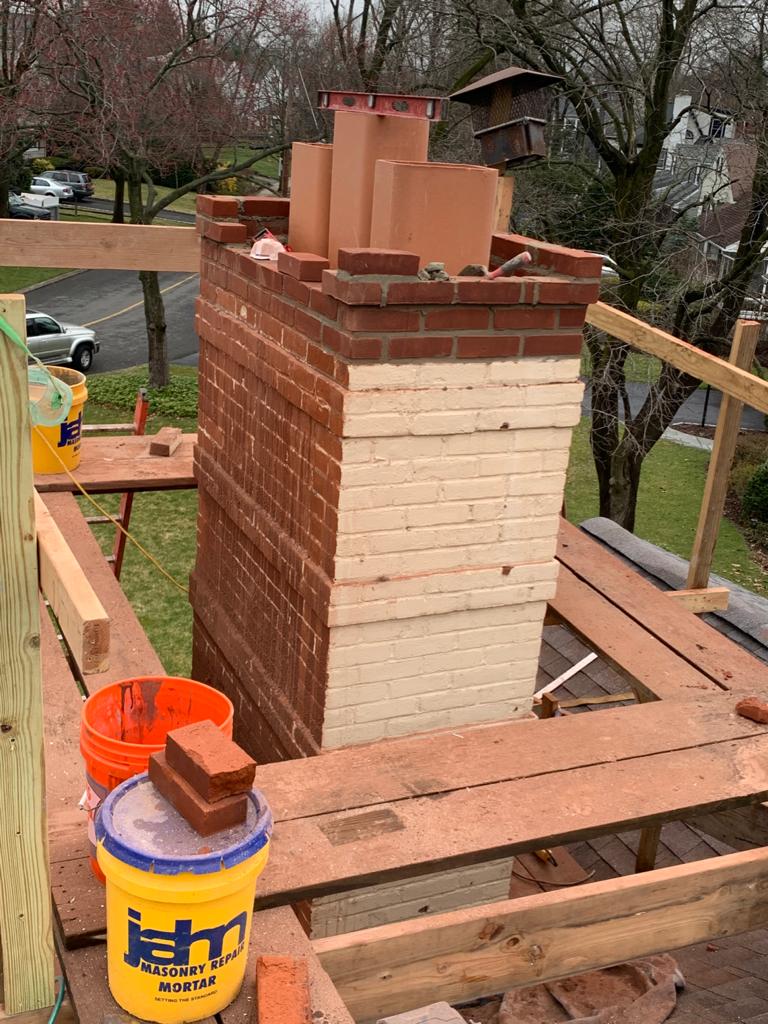 ---
Masonry chimney in RioVista Mahwah NJ being re-pointed and waterproofed with Kemper System resins
---
Code compliant firewall newly constructed with a custom built metal and concrete bench made by our craftsmen. The wallwill now be water proofed with Kemper AC Spee FR resin for a 20 year guaranteed waterproofing finish. Riedel is a KemperSystem top rated contractor.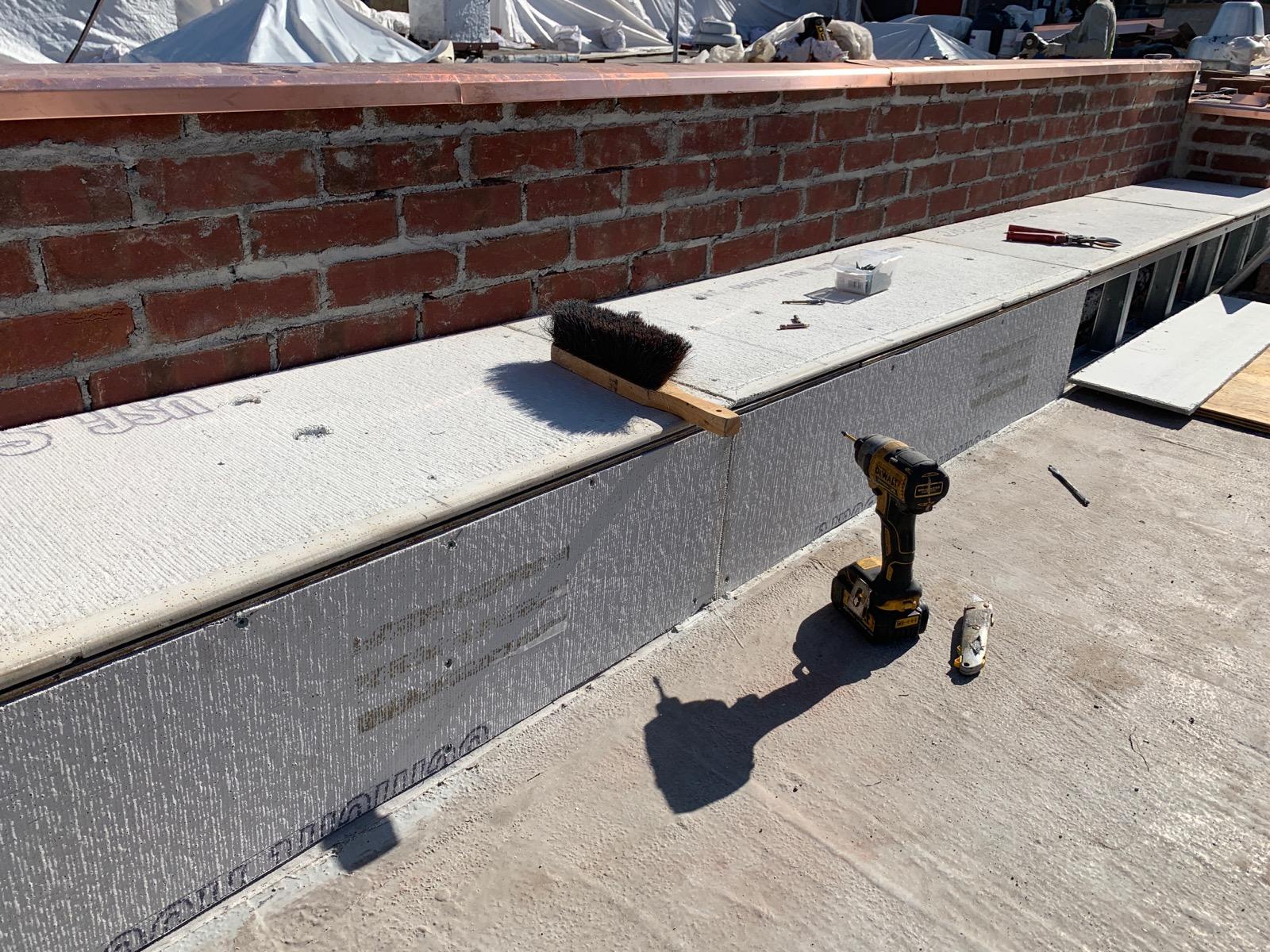 ---
Cliffside Park footings removal and replacement job in progress, Existing footings were installed only resting on thebedrock and not being bolted to the wood framework above. We will drill holes into the bedrock and insert four #4 rebarinto each hole and epoxy the rebar in place. Then we will pour new footings with Simpson tie anchors to connect the deckframework to the footings so they will be protected from earthquakes or other movements of the decks. Shoddy workmanshipalways is expensive in the long run. Riedel may be more expensive but that is because we are worth it!