Providing all types of repairs, remodeling, and replacement work!
Your first choice for a quality, dependable, roofing, siding, masonry, gutter and skylight contractor!
Metal Roofing

Metal Roofing
Metal Roofing
Riedel Roofing and Restoration - Metal Roof Specialists
Your home provides shelter from the storms of life. To protect what is important to you, Riedel Roofing and Restoration metal roofing specialists will design a metal roof that is technologically innovative, durable, beautiful and lasts a lifetime.
Harlem NY copper roof with gorgeous green patina . 120th and Malcolm X Harlem NY. Riedel installs and maintains copper roofs in and out of NYC like this one.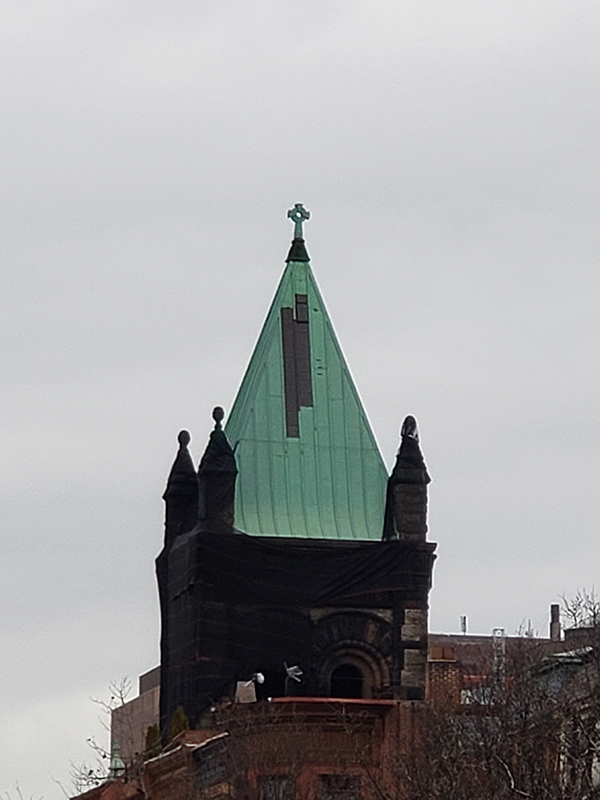 Metal Roofs are Technologically Innovative
We put our materials and designs to the test every day. From the exacting standards with which we test our raw materials, to the intricate inspection performed before our roofing systems ship, strives to make sure the roof on your home lasts a lifetime.
We have a proven history of staying on the leading edge of residential metal roofing. Our intricately detailed products are well respected as leading the industry in terms of beauty. Our focus on aluminum allows homeowners to choose a metal roof which never has a risk of rusting.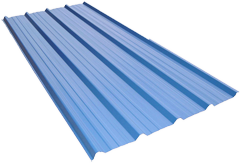 Metal Roofs are Durable
Metal Roofing Systems have passed wind and uplift tests including UL 580: a rigorously demanding test of roofing materials that simulates wind speeds over 120 miles per hour.
Our metal roofing systems also lead the way in fire protection for your home. Many wildfires spread from home to home, consuming both possessions and life. Oftentimes, these fires start on the rooftops caused by wind-blown sparks and embers.
With a Metal Roofing System, you can rest easy knowing that your home and family are protected from deadly and destructive flames by non-combustible roofing materials.
Metal Roofs are Beautiful
Metal Roofing Systems carry valuable and meaningful warranties against fading, chipping, chalking, and rusting. A metal roof comes in lasting colors and themes that will fit a myriad of tastes and styles.
The long life and extra protection of a metal roof not only protects but enhances the beauty and value of your home.
Metal Roofs Last a Lifetime
Metal Roofing Systems are made from aluminum so they can not rust and are not broken down by the elements. is so convinced of the superiority of our metal roofing systems, we back up our products with a lifetime limited warranty for the original owner and a 40-year transferable warranty for all future owners.
What is Standing Seam?
In the nutshell, standing seam is a side by side formation of vertically standing / laying metal panels that are secured in place by concealed fasteners. The panels are joined together at the sides, with the connecting / overlapping panel lock forming a seam as a connecting point between the panels.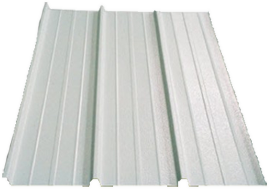 Common uses
Standing seam is a frequently used commercial / industrial roofing product that can be seen everywhere. For instance, you are probably familiar with Governmental buildings that are commonly covered by in copper standing seam, which usually looks green, as the copper ages. If you take a walk through downtown Providence, RI you will know what I am talking about. Aside from the wealthy government buildings, standing seam metal roofs can be seen on a multitude of commercial buildings such as banks, restaurants such as IHOP that frequently have blue colored standing seam metal roofs, various shopping malls, and Industrial buildings such as power plants. Truly we see standing seam metal roofs all around us. Even the gas stations such as Hess are starting to adapt standing seam metal roofs as part of their corporate visual appeal, and recognition symbol.
Standing Seam in residential roofing
Homeowners striving to attain the modern look for their homes demand standing seam metal roofs. Many northern regions of New Hampshire are filled with thousands of homes protected by standing seam metal roofs. These new modern day styled roofs not only help to bring that modern fresh look to peoples' residencies, but also offer some very important benefits such as long lasting protection, and peace of mind. One of the key benefits of standing seam metal roofs is the ease with each they shed the snow and ice, keeping your roof light, preventing ice-dams, and helping with ventilation of the roof.
Different types of standing seam
There are a few different types of standing seam metal roofing systems. The most common is the field locked standing seam that uses special locking tool to adjoin the panels in the field. Another type is a snap lock standing seam that locks the panels together when one side is adjoined with the one next to it. And finally there is also standing seam shingle based panels, that have the look of standing seam, but in reality they are the vertical shingle panels. Standing seam can be rolled out in the field, it can be prefabricated and shipped to the plant, or it can be custom bent at a sheet metal fabrication site.
What metal is used for the construction of standing seam panels?
Standing seam panels can be made out of painted galvanized steel / G 90 Steel, Painted Aluminum, or Copper.
What is the minimum slope for the standing seam metal roof?
Unlike conventional roofing systems, standing seam can be installed on a very low slope roof, in fact, our most popular Dutch Seam - standing seam metal roofing system by Atas manufacturing can be installed on roofing slope as low as 2:12. DUTCH SEAM is a structural panel and can be fastened directly to purlins or solid substrate such as wooden or plywood roof deck
What type of standing seam metal roof can you install for my home?
We can supply and install snap lock based metal roof made out of steel, aluminum, or copper. We offer water tightness warranty on our installations, and there is a manufacturer's warranty on the panels, and paint coatings.
Metal Roofing For Your Home
We understand that you are constantly looking for innovative ways to enhance the value and beauty of your home. After all, your home is your most valued asset, and maintaining that investment is a top priority.
We have a total solution! Discriminating homeowners that are tired of the short lives and ordinary looks of other residential roofing materials select metal roofing for its distinctive beauty, durability, and energy efficiency. Our specialty metal roofing systems adorn thousands of homes nationwide, and that number is growing every day.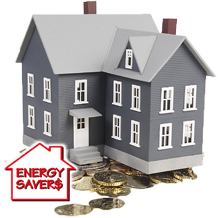 Save On Your Energy Bills
Available Kynar 500 and Hylar 5000 coating incorporates the advanced HI-R Heat Barrier coating, which creates a cooler, more efficient home due to the special reflective pigments embedded in the finish. The complex chemical structure of these pigments reflects away the infrared portion of the sun's rays most responsible for heat. A metal roof coated with HI-R reflects away the sun's heat leaving the attic space and the entire building much cooler in the summer. In the winter, reflected heat from the sun helps the roof shed snow and ice build up evenly and quickly. Homeowners with a metal roof report saving up to 20% or more on their energy costs.
Metal roofs reduce attic heat gain by up to 34%
Metal roofs reflects the sun's radiant energy
Metal roofs are U.S. Energy Star compliant
High-Tech Metal Roofing
As the technology of the industry constantly improves, we are committed to improving with it in order to make sure that we are always producing only the highest quality metal roofing systems possible.
This commitment to quality often involves updating certain aspects of our product design.
As a result, we introduce HI-R, a new reflective pigment technology.
HI-R is a superior quality coating system that incorporates specially formulated infrared reflective pigments that will keep your home much cooler, lower your bills, and turn your home into one of the most energy-efficient homes on the planet.
Metal Roofing Can Withstand The Elements
A unique four-way interlock and nail clip system assures a weather-tight, wind-resistant hold on all four sides of a metal roof. This interlock system has been proven in laboratory tests to remain watertight even during wind-driven rain of over 110 miles per hour. Metal roofing systems withstood the ravages of Andrew and Hugo, two of the worst of the century, without blowing off or leaking, saving homeowners costly repairs.
Why should I choose standing seam metal roofing?
The standing seam metal roof is one of the most exciting breakthroughs in roofing technology in the last 25 years. It fulfills the building owner's need for durable, puncture-resistant protection against the weather while working in concert with the forces of nature.
Metal roofing has an established track record in new construction, where it has been used in some 50 percent of all low-rise commercial and industrial buildings erected in the last several years. This acceptance has carried over to the re-roofing market, where standing seam metal roofs have been used successfully as a replacement for built-up and single ply systems. Leading applications for standing seam metal roofs in the retrofit market are schools, factories, warehouses, distribution centers and military facilities.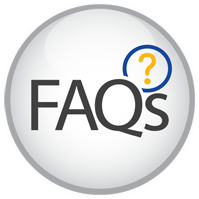 What are the benefits of metal roofing?
Standing seam metal roofs have many benefits. A few examples follow. Metal roofs are:
Durable
The standing seam roof handles thermal shock through its concealed, sliding clip system. The clip assembly uses a rigid base attached to the building's structural members. An upper part clips the roof panel and forms into a seam during the seaming operation. The clip allows equal amounts of movement in either direction.
Lightweight
Metal roof panels weigh a relatively modest 1-1/2 pounds per square foot.
Easy to Install
Metal roofs can be installed year-round. Heavy rain, extremely cold weather or high winds are about the only conditions that prevent metal roof installers from working. In most projects, the metal roof can be installed right over the existing roof, eliminating costly and time-consuming tear-offs. Owners do not need to close the building area being re-roofed if the work must be done while occupants are inside. Occupants can continue their normal activities, even in the immediate area being re-roofed.
Easy to Maintain
Unlike flat built-up roofs that require frequent maintenance, standing seam metal roofs offer 20 years and beyond of trouble-free performance with little or no maintenance time or expense.
Weather-tight
The standing seam metal roof is designed to withstand rain, wind and snow, and still remain weather tight. Panels are joined together by a weather tight seam that is raised above the roof's drainage plane. Factory-applied organic sealants are applied to the seam during roll forming of the panel. Once on site, automatic field seaming machines complete the seal.
Metal panels are attached to the roof substructure with concealed clips. These are roll formed or crimped into the panel seams without penetrating the corrosion-resistant steel weathering membrane. The clip system performs two functions: It retains the panels in position without exposed fasteners, and allows the roof to expand and contract during temperature changes.
Standing seam metal roofs are designed to perform in high-wind conditions and can qualify for a UL 580 wind uplift rating, as well as the ASTM E-1592 wind uplift test. Metal roofs also can carry a Factory Mutual Class A fire ratingthe highest in the industrywhich can substantially reduce insurance rates.
Reliable
Standing seam metal roofs assure adequate drainage from rain and snow, effectively solving ponded water problems, leaks and other related troubles commonly associated with flat built-up roofs. In retrofit projects, a sub-framing system is attached to the existing roof surface to provide a minimum 1/4:12 pitch for the new metal roof.
The panel fastening system is uniquely designed to handle potentially damaging effects from thermal movement. Precisely formed, factory-made metal panels are locked in place by clips inside a raised seam standing two to three inches above the roof surface. The clips have a moveable feature that allows panels to expand and contract with temperature changes. The concealed clip system reduces the chances of leaks and makes the standing seam roof attractive.
Are metal roofs energy-efficient?
Yes. Fiberglass blankets are the most common insulation material in standing seam metal re-roofing projects. On some projects, unfaced fiberglass insulation is simply laid directly on the existing roof surface before insulation blankets of the new standing seam roof. For other projects, insulation blankets are installed directly under the metal panels and stretched over supporting members. Foam insulation blocks are often used to separate the panels from the purlins to prevent thermal short-circuiting and condensation from forming. The roof expands and contracts independent of the insulation, giving the roof surface a floating action.
Are standing seam metal roofs cost-effective?
Standing steam metal roofs pay for themselves from the day that they are installed. And, they are cost-competitive.
Twenty-year material warranties are customary for metal roofing systems, which is considerably longer than the standard protection for built-up and single-ply systems. Long-term warranties are sometimes offered for weathertightness on metal roofs, including those with a 1/4:12 slope.
Standing seam roofs can qualify for the UL-90 wind-uplift ratingthe highest in the industrythat can substantially reduce insurance rates in high-wind areas. It must be combined with the roof manufacturer's UL-90 system, which includes the panels, concealed clips, sealants and structural supports. The standing seam metal roof can also carry a Factory Mutual Class A fire rating.
Do standing seam metal roofs resist corrosion
Metal roof panels resist corrosion with the help of a zinc, aluminum, or aluminum-zinc alloy metallic coating applied to the base steel.
Additional protection can come from attractive, specially pigmented organic paints that harmonize the roof with conventional brick, concrete and wood sidewall materials. Popular beige and earth-tone colors allow architects to coordinate the roof attractively with other design elements of the building.
I need a material that has flexibility in design. Should I consider standing seam metal roofing?
Yes. Steep slopes and flat roof profiles can be designed with the standing seam roof. The structural roof is the industry's alternative to flat build-up and single-ply systems. The roof spans from support structural to support structural in new construction with slopes of 1/4:12 or more. The architectural standing seam roof is used for visually exposed roofs, mansards facia, and similar applications. It is a water shedder and needs slopes of 3:12 or greater.
Like wood shakes, tile and slate, this application needs some form of decking for support and a base felt for added protection against moisture penetration.
Are standing seam metal roofs recyclable?
Yes. The overall recycling rate of steel products in North America is 70.7 percentthe highest of any construction material. Building professionals are becoming increasingly aware of the importance of using recyclable metal roofing materials for retrofit applications over old non-metallic roofs. This helps avoid expensive tear-off and disposal of solvent and chemical-based materials, which often wind up in overburdened landfills.
Should I consider standing seam metal roofing for retrofit projects?
In most retrofit projects, standing seam roofs can be installed right over existing built-up roofs, eliminating costly and time-consuming tear-offs. The metal panels are attached to a steel sub-assembly to provide the necessary slope for ice and water to drain, providing a low-slope solution to flat built-up roofs.