Providing all types of repairs, remodeling, and replacement work!
Your first choice for a quality, dependable, roofing, siding, masonry, gutter and skylight contractor!
Bergen & Morris County Cedar Shingle Roofing
Riedel Contracting is a FULL SERVICE company with over 25 years of experience serving Bergen & Morris County NJ, Westchester, Manhattan, Brooklyn and surrounding areas.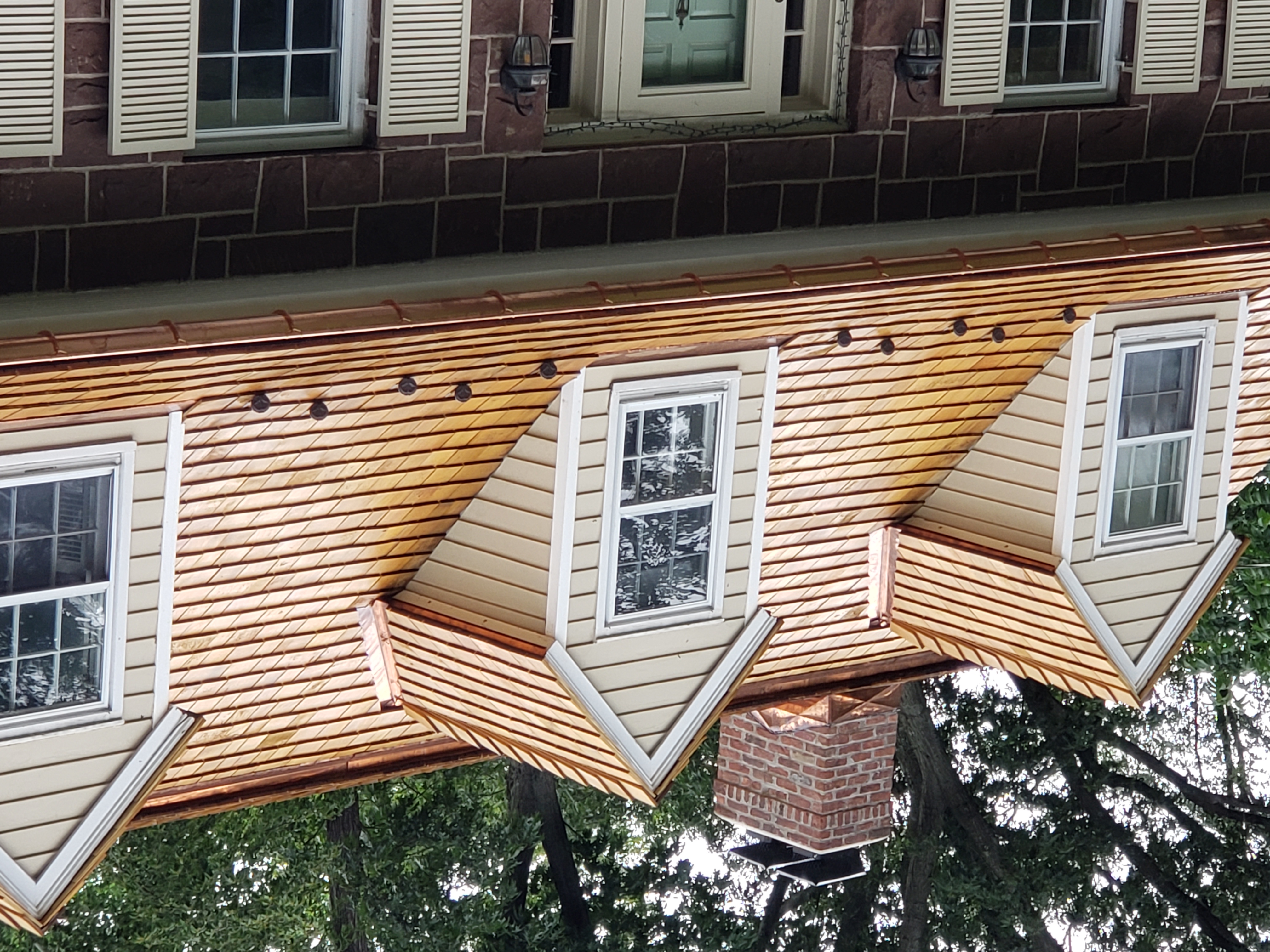 Saddle River NJ Jumbo Cedar Shake Installation
Historical Park Ridge Nj home with a cedar perfections roof installed over 15 years ago
Englewood ResidenceFranklin Lakes Residence Park Ridge Residence
CSSB COMPLIANT INSTALLERS OF CERTI-LABEL CEDAR SHINGLES & SHAKES
COPPERSMITH WORK INCLUDING COPPER ROOFS, CHIMNEYS & VALLEYS