Providing all types of repairs, remodeling, and replacement work!
Your first choice for a quality, dependable, roofing, siding, masonry, gutter and skylight contractor!
Leaky duct plenum at the base of this skylight has been restored with GAF granular cap sheet and Kemper liquid flashing system. Service life is now 20 years.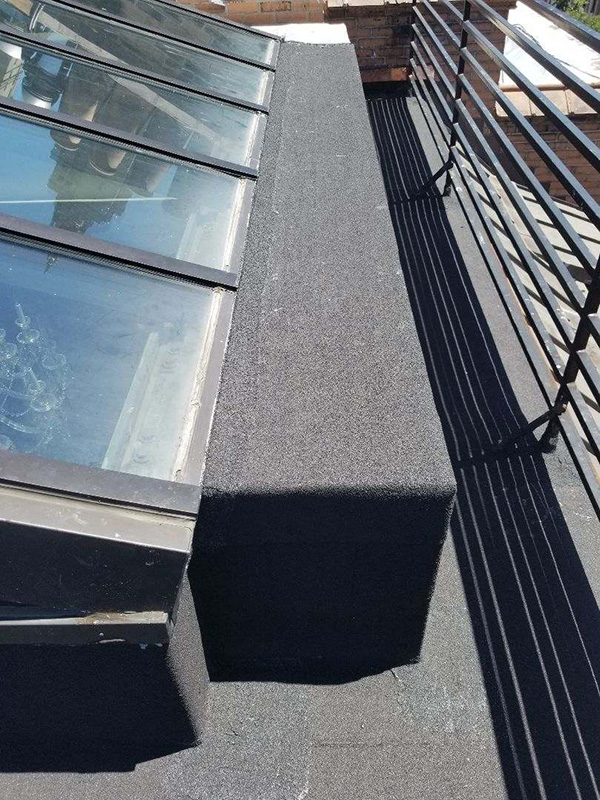 Roof and skylight restoration lower Manhattan. 20 year Kemper SYStem waterproofing guarantee.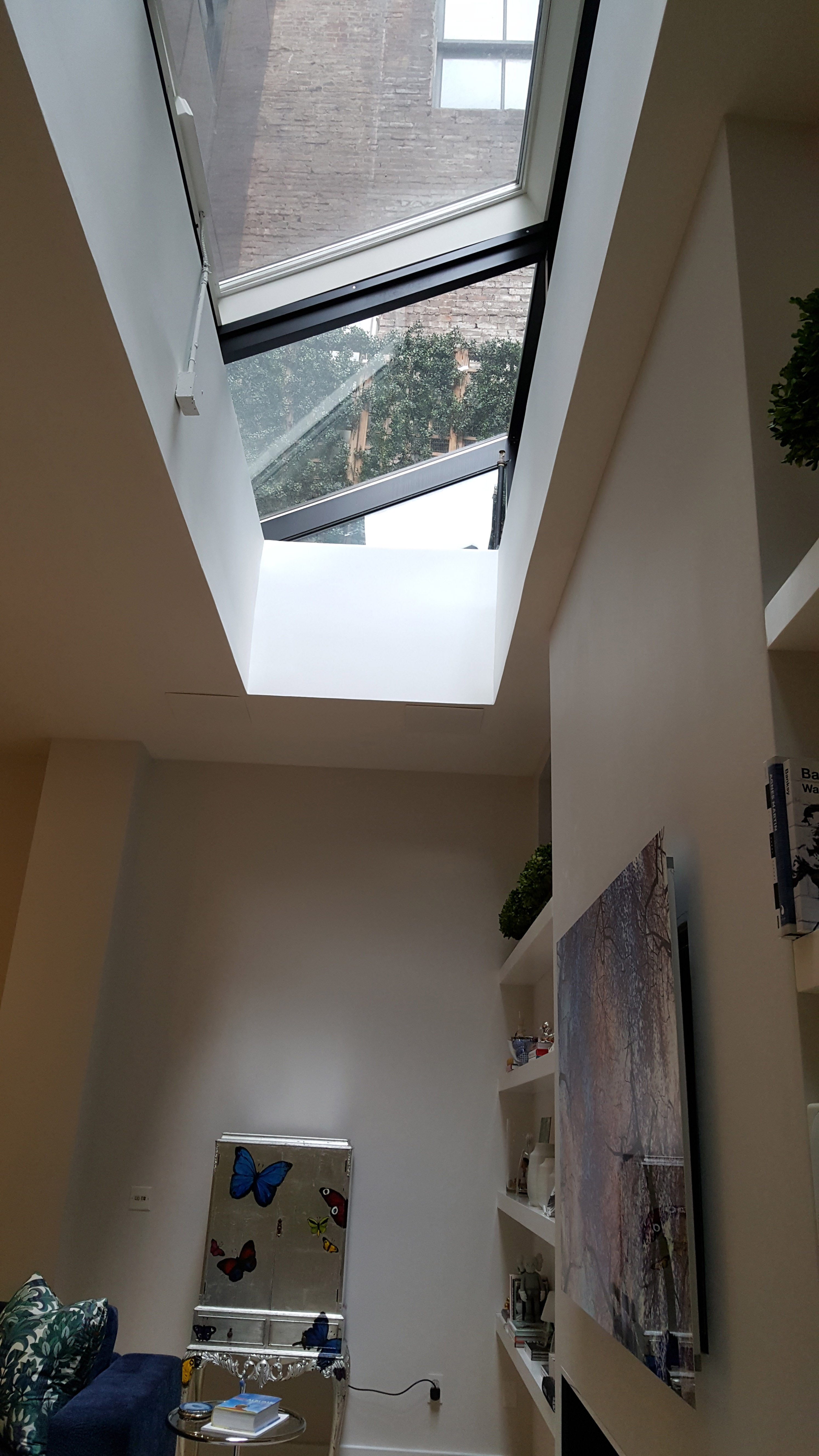 Go Back